Services at Nearing Total Health
Massage Therapy
Massage Therapy at Nearing Total Health
We can suit anyone's needs for massage therapy whether it be relaxation, deep tissue work, injury treatment, post-accident or surgery, intraoral (in the mouth for TMJ, headaches, teeth grinding, ringing of the ears, etc.), Trigger Point Therapy, Myofascial Release, hot stone treatments, Reiki, aromatherapy, cranial massage, Carpal Tunnel Syndrome, Trigger Finger, tennis elbow, bursitis, rotator cuff issues, and sciatic nerve issues.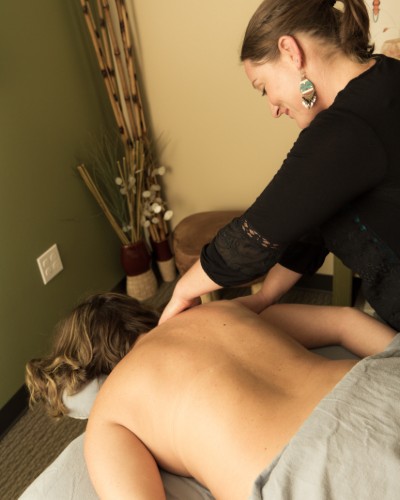 Benefits of Massage:
Reduces Stress, Anxiety, and Depression
Reduces Headaches
Reduces Muscular, Ligament, Tendon, and Connective tissue Pain
Increase Mobility, flexibility, and Range of Motion
Increase Energy and Vitality
Increase Restful and deeper sleep
Strengthen Immune System
Improve Digestion, blood flow, lymphatic flow, oxygen, and overall health
Improves posture and structure of the body
Improve Muscle Strength
Increase Elasticity
Increase Fatigued Muscles Recovery
Decrease scar tissue and improve collagen rebuild
Relieves Muscle Spasms and cramping
Increase Athletic Performance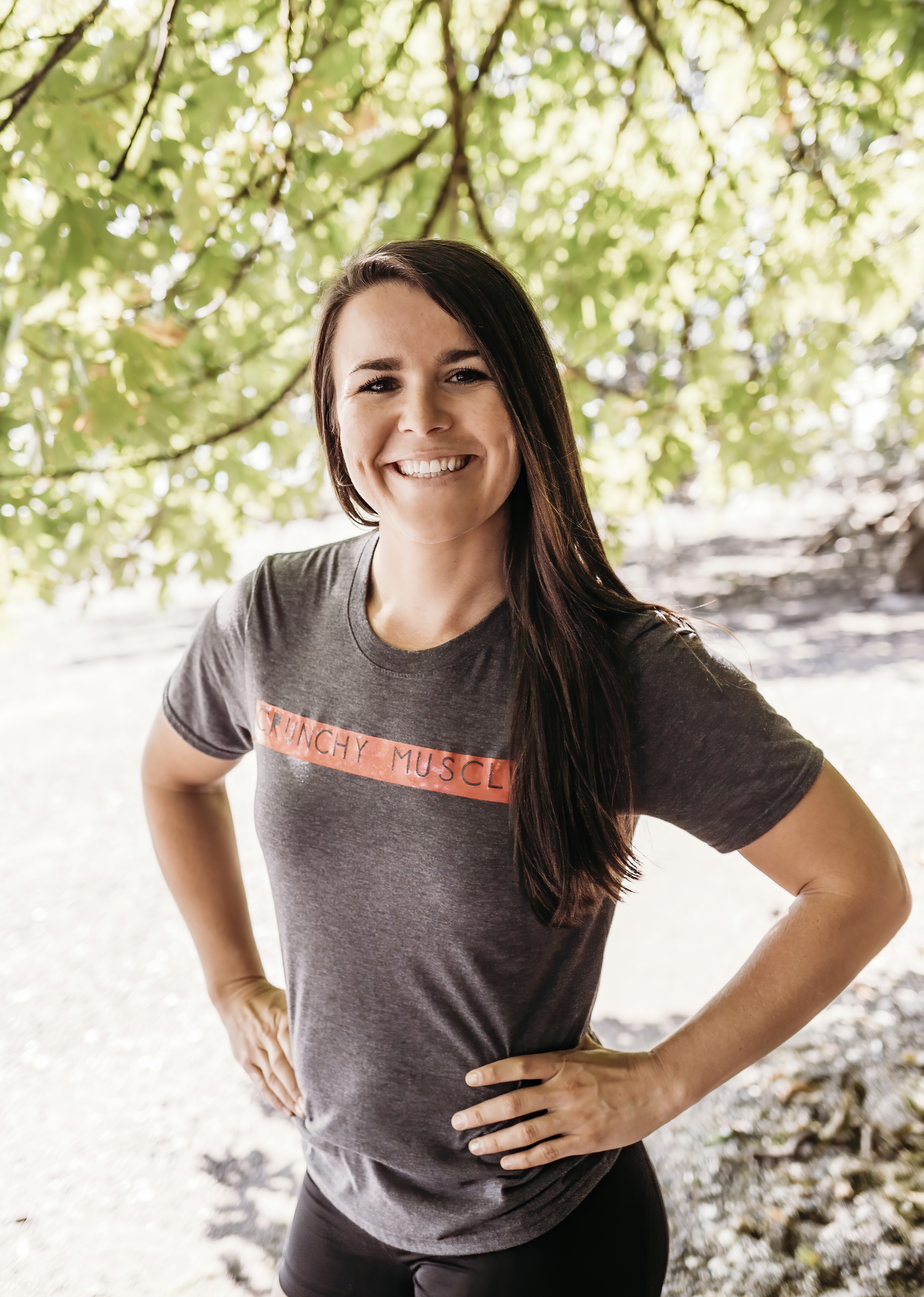 Crunchy Muscles Massage

Emily Crockett, LMT
HI! My name is Emily and I am Crunchy Muscles! I am also a co-owner of Nearing Total Health. I am a Washington transplant from Southern Utah and knew this was home 2 weeks after moving here. I pursued my passion and graduated from Body Mechanics June of 2020. I do injury treatment, sporty type wellness massage, Lymph Mojo, and even relaxation if that is what you need. I am certified in RockTape Application (Kinesiology Taping) as well as Cupping/Gua Sha!
I am still searching for what I will specialize in because every body is different. No one human is the same. So, for me, no massage will be the same. I am super fascinated by the human body and all that it can do. I have fierce ambition and am ready to know all the things… but that takes time. I'm still growing and learning and constantly studying. My goal is to keep you comfortable and give you the best massage and get you feeling tip top and out of pain.
I'll treat you where it hurts but also everywhere else because I like to look at the bigger picture and try to figure out what may be causing the pain and how to help get you out of it. We are interconnected. "Everything connects to everything else." – Leonardo Da Vinci I have two hilarious kids and I love laughing with them and looking at life through their eyes and doing kid things. I love fitness and do CrossFit almost daily. I also love nature and try to get an adventure in as much as possible. I like to dance and laugh and am quite goofy. I just love life and love having fun.
Follow me on Facebook & Instagram @crunchymusclesmassage
Revivify Health

Maggie Andrus, LMT
I moved from Oregon to Washington to pursue a career in massage therapy in 2019. I have been passionate about helping others heal naturally since I experienced massage for the first time as a young teen as it helped me with the physical and mental tolls of depression and anxiety. I finished school and graduated in June of 2020 to start my journey to help others heal and find comfort with wellness massage. I specialize in relaxation and injury treatment as well as cupping therapy. I believe that treating an injury shouldn't be painful, but relaxing and rejuvenating! I strive to work with my clients diligently to help them become free of pain and stress by providing a treatment plan that works the best for them.
In my free time I love to write, read and travel with my partner, and spend time with my family and my cat Tokyo.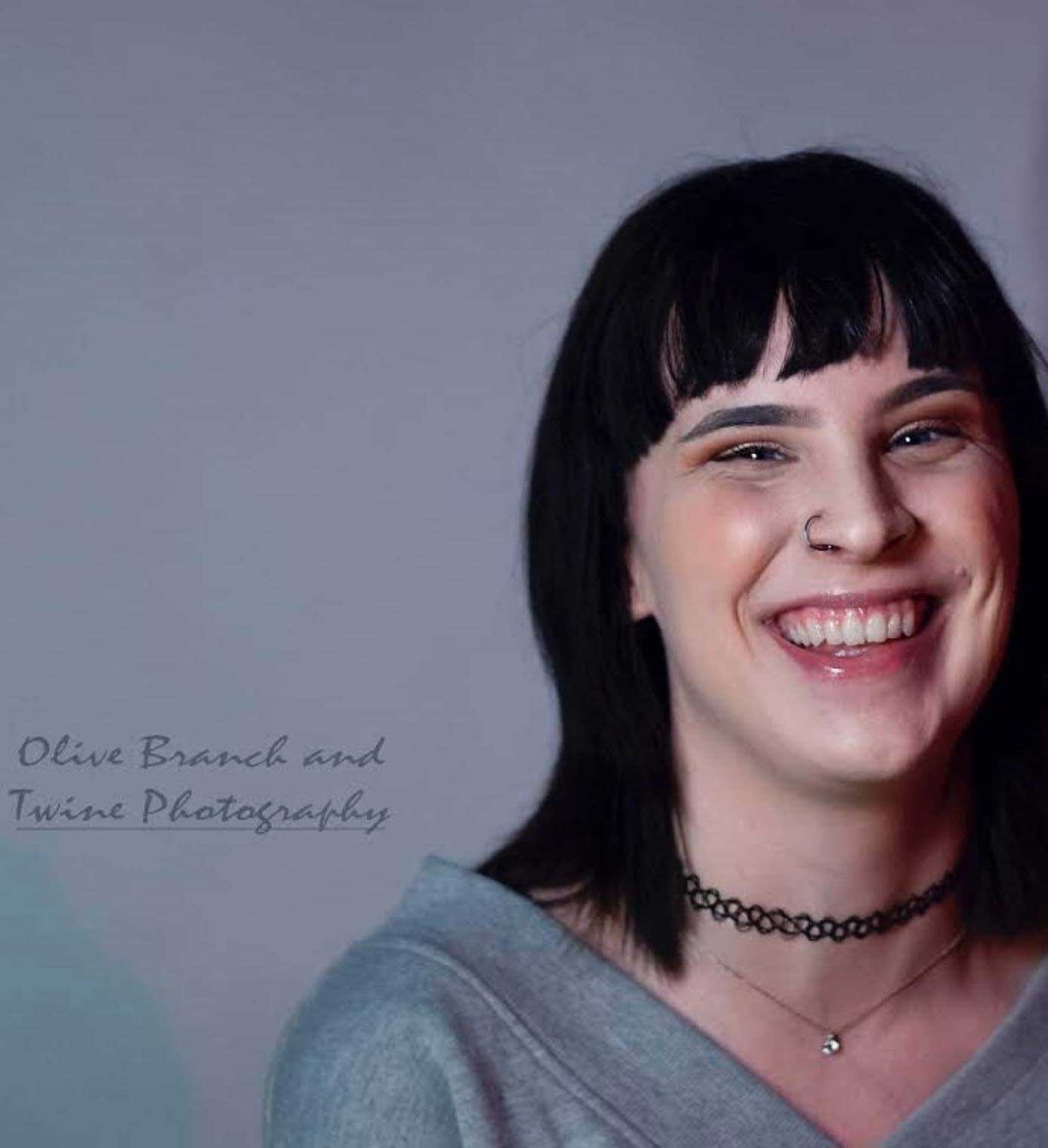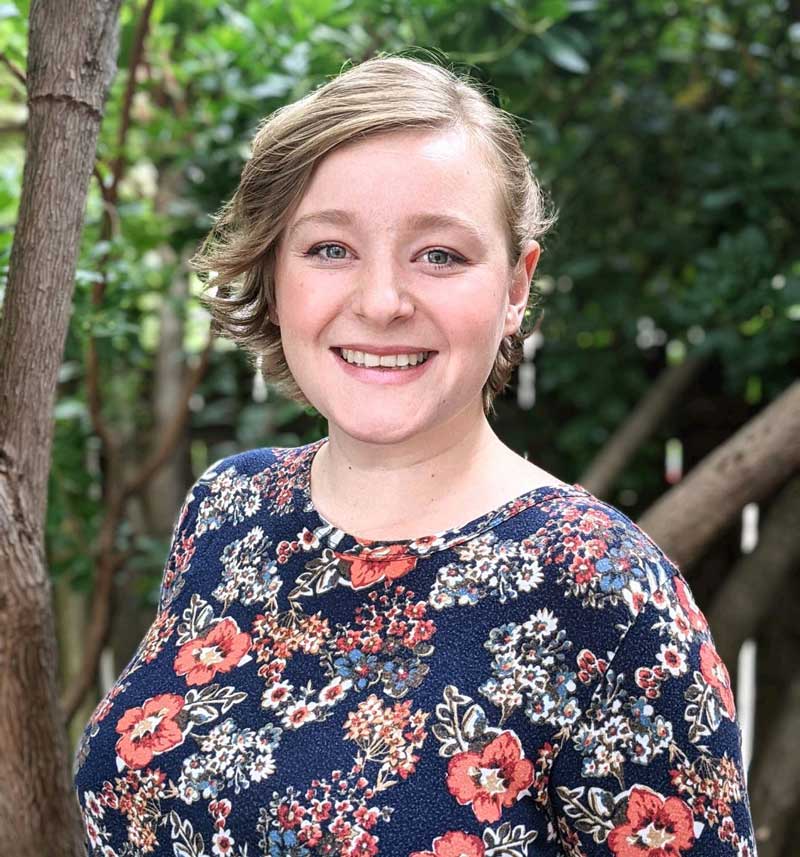 Evergreen Natural Bodywork

Magen Harris, LMT
Magen is a Licensed and Certified Massage Therapist and Licensed Doula. She graduated from the Bodymechanics School of Myotherapy & Massage in 2020. She specializes in Prenatal and Postpartum Massage, Reflexology, Acupressure, and Injury treatment. Magen takes immense pride in her work because it gives her the ability to heal those in pain with her touch and positive energy.
Find more information about her services and online scheduling on her Facebook page! www.facebook.com/evergreennaturalbodywork and follow her Instagram @evergreennaturalbodywork
Kaitlin's Therapeutic Massage

Kaitlin Carlson, LMT
Kaitlin is a 2020 graduate of Bodymechanics School of Myotherapy and Massage. She specializes in therapeutic massage, injury treatment, and reflexology. She also has training in Chinese cupping, Russian honey massage, and hot stone massage. Her philosophy is to work with the body and nervous system to create change, which sometimes requires gentle yet effective treatment. Kaitlin focuses on neck and shoulder injuries as well as foot injuries.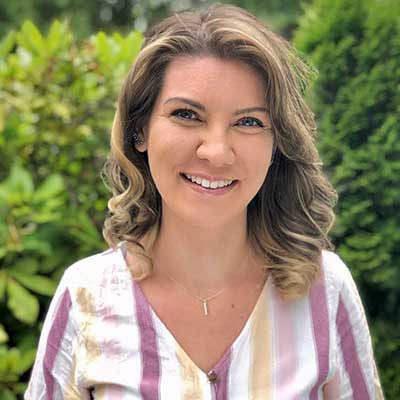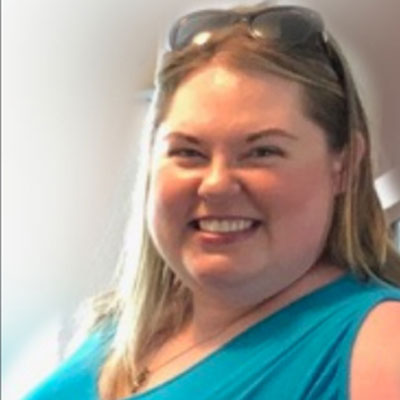 Massage Restoration

Jaclyn June Monge Southard, LMT
I have been working as a massage therapist since December of 2006. A majority of that time was spent working for chiropractors, due to my love of injury treatment. I don't believe that deep tissue/injury treatment should be an extremely painful experience. I believe patients receive the best results with injury treatment when experiencing a "hurts so good" massage. Similar to deep stretching it is not comfortable but not uncomfortable. This allows the patient to get the problem worked on and relax without tightening the muscles we are trying to loosen which often happens when pain gets too great.
I also enjoy helping patients that are just in for a tune up or to maintain the results they have already gained. Some of the massage techniques that I use are Swedish, trigger point, lomi-lomi (Hawaiian massage), pregnancy massage, deep tissue, gua sha, and cupping. I am also endorsed to do intraoral massage.
I accept most insurances that have massage benefits and love helping patients achieve their goals for massage.
When not massaging I enjoy spending time with my husband, our families, and our fur babies (three dogs and two cats.)
Jaclyn owns Massage Restoration and accepts Regence/Kaiser. She can be reached at (360) 388-0485