Services at Nearing Total Health
Infrared Sauna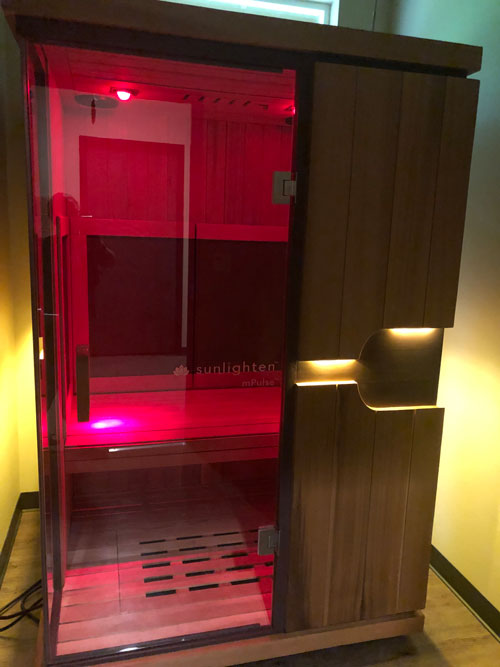 Infrared Sauna Benefits:
Stimulate your Lymphatic System, Cardiovascular System, Immune System, and the Circulation
Infrared Saunas are different from standard saunas as they penetrate your body and promote sweating.
Many different toxins including heavy metals, pesticides, alcohol, nicotine, sulfuric acid, calcium deposits, foreign chemicals, and metabolic waste is all released with perspiration.
Heat in the body can kill offending organisms, some diseases, and some cancers.
Increases white blood cells in the body by an average of 58% during artificial induced fever.
The penetrating heat from infrared saunas can help heal musclepain, sprains, strains, bursitis, neuraglgia, muscle spasms, joint stiffness, decreased range of motion, arthritis, hemorroids, and many other ailments of the body.
Sweating is also good for cleaning clogged pores and can help people with acne.
Some people like to use saunas for wight loss, boosting metabolism, and helping clean up the apprearance of cellulite.